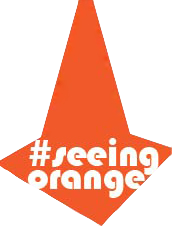 #SeeingOrange UPDATE
Sewer construction will be taking place at the Main/Lincoln/Adams intersection from Thursday, Sept 15 thru Friday Sept 23.  
Wednesday, Sept. 14
Biddeford + Saco Chamber Expo: TODAY!
Check out the Chamber's Expo for a full day of opportunities to network and B2B! Find more information here!
@Elements: Dirigo Brewing Company Debut at Elements, 4 p.m.
@Cowbell Burger Bar: 6 p.m.  Debut Tapping of Dirigo Brewing Co
@Engine: Kindling Fund Info Session. 6 p.m. Info session about grant funding for individual artists.
Thursday, Sept. 15
@Engine: PechaKucha, "Pain Unplugged." Doors open 5:30 p.m., event at 6 p.m. No admission. UNE and Engine sponsor an evening of stories of chronic pain and recovery.
Friday, Sept. 16
The River Jam Weekend kicks off on Friday night with the Mayors' Ball: a festive evening to raise funds for local food pantries. Get all the info and where to buy tickets here. 
@Elements: 8 p.m. Spencer Albee, multi-instrumentalist, songwriter and producer. Get all the info here.  

@Edge Bar: 7 p.m. After Dark Weekend Shows, with drink specials. fmi check out EDGE Bar's FB page.

@Banded Horn: The Eastern Sleds, originals, 7:30 no cover. For more info.  
Saturday, Sept. 17
8 a.m., HOB River Jam 5K
Enjoy a great course that loops through the downtown, on the morning of the River Jam Festival! Find out more and register here!
Edge Bar: 7 p.m. After Dark Weekend Shows, with drink specials. fmi check out EDGE Bar's FB page.
More Announcements:
@Banded Horn
Now hiring. Go to their website, for the application.
@Engine
After School Makers Club, Wednesdays and Fridays, 3:30-5:30 p.m., ages 7-11.  Join the Facebook group here.
Sign up now for Lindy Maine's Beginner Swing Dance Classes at Engine. Starting on Sept. 12, the 7 week session goes from 6-7 pm, plus free practice session 8-9 pm. Click here for more info and to register. 
@The Yard at the Mill
Now through September 15th, purchase a 3-month membership, and receive a $15 gift certificate! Keep it for yourself, or they make great gifts! (membership is for 3 consecutive months, beginning on day of purchase). Click here for more info. 
@Equilibrium
Yin Yoga series, Balanced Athlete, Gentle Yoga. Find out all the info at this link!
@The Biddeford Beat
The City's official weekly electronic newsletter is now available online!
@Biddeford Police Department
Catch up on news and information from Biddeford's Police Chief through the Chief's newsletter.
@McArthur Public Library.
Check out their September newsletter, with info about the free youth lunch program, summer reading, drop-ins and more! Read all about it right here.