Downtown Holiday Festival & Holiday ArtWalk
December 1, 2017 @ 5:00 pm - 8:00 pm
Event Navigation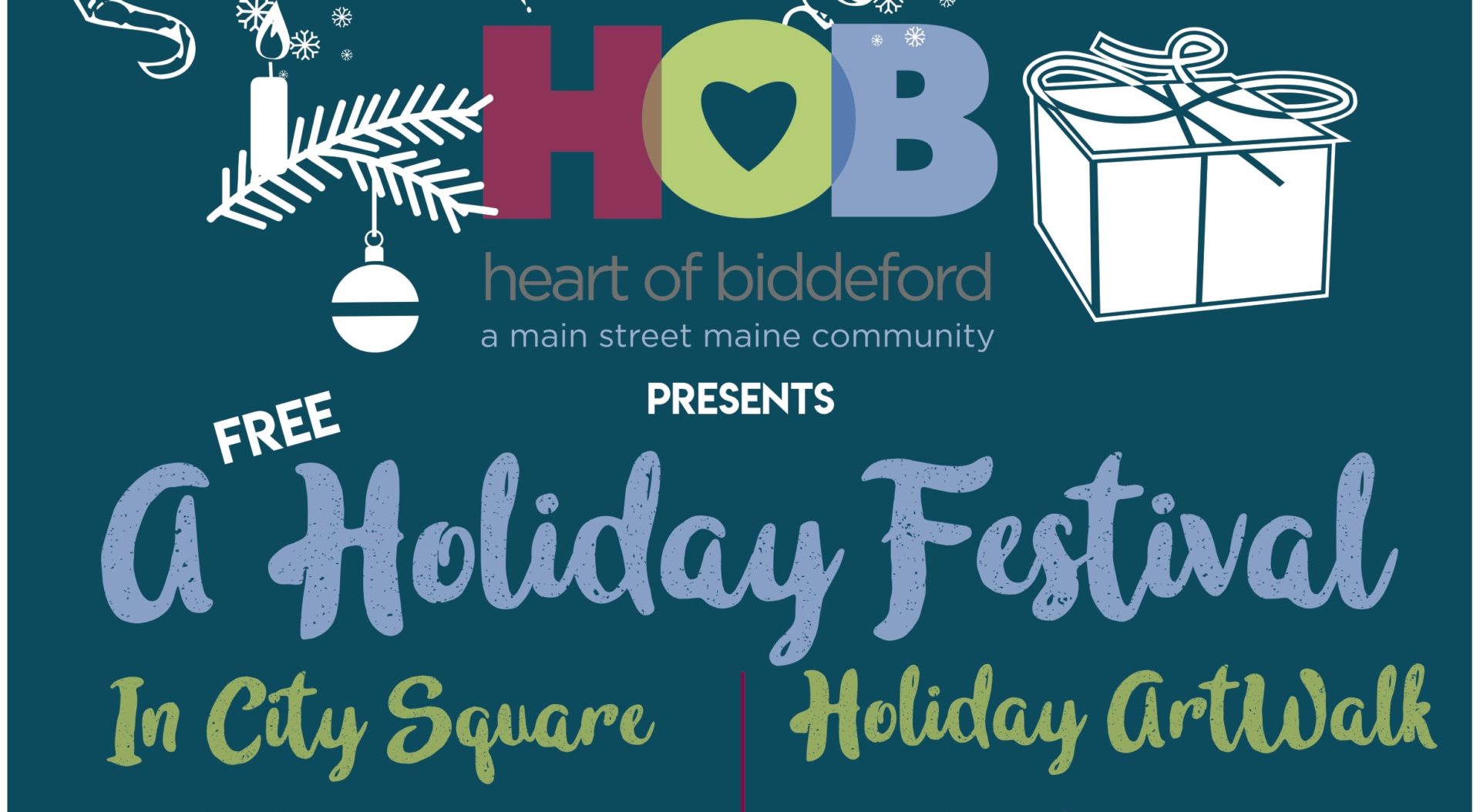 This is the place to kick off the holiday season! Come to City Square for Santa's arrival, the tree lighting, and great performances from the Salvation Army, Dynasty Dance Centre, and more!
Also, on Friday night from 5-8 p.m., enjoy beautiful artwork and great local "shopper-tunities" in the retail stores and special pop-up shops! Learn more about this event at https://www.facebook.com/events/131625947502540/
Remember to pick up your City Theater tickets for the Charlie Brown Christmas, opening that night and playing weekends through Dec. 17!
City Square in Biddeford is located right next to the City Hall – corner of Main Street and Adams Street.
Schedule of Events:
5:00 – 5:30pm: Academy of Dance Performance
5:30 – 6:00pm: Salvation Army Band
6:00pm: Santa's Arrival!!
6:10 – 6:30pm: Dynasty Dance Performance
6:00 – 8:00pm: Horse and wagon rides
6:15 – 8:00pm: Photos with Santa
*Photos with Santa will take place at 265 Main Street in the RE/MAX office on the first floor (right next to Elements coffee shop). All other events will occur in City Square.